NOZ2 -Multi-directional heating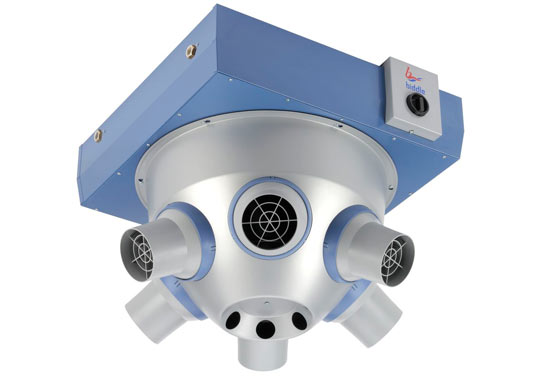 Using a technologically advanced 'mixed flow' fan air is discharged through the nozzles at high velocity, thus inducing movement of the surrounding air and resulting in improved mixing and temperature distribution.

And with comfort in mind NOZ2 can be used to provide fresh air enabling circulation of ambient air in the summer.

Automatic heating where needed
When the NOZ2 is fitted with automatic controls it constantly maintains the set temperature. The new energy efficient (EC) fans have stepless control, which ensures the fan runs at the optimum speed. The NOZ2 energy efficiency is further enhanced by using the fans to provide destratification so that the warm air at ceiling level is re-used to automatically maintain a comfortable working environment at floor level. All this is achieved without any need for the user to adjust the controls.

NOZ2 Gas
The NOZ2 is available as a water, ambient anda gas version. The NOZ2 25 gas version utilizes an integrated gas burner to deliver heated air. The gas burner is coupled with the MultiTherm thermostat which offers a high comfort level. The gas burner only is operational when there is a demand for heat.
Benefits
Excellent air distribution thanks to adjustable nozzles
Low temperature gradient reduces stratification
Power consumption reduces by 15%
Efficient re-use of energy
Comfortable indoor climate
Always the correct setting (automatic control)
High performance stepless EC-fans
Suitable for various heights
Available as a gas version
Easy to operate & maintain

Brochure
Articles
» what actually happens in your doorway?